Stainrite Pigtail Posts - Electric Fencing That Lasts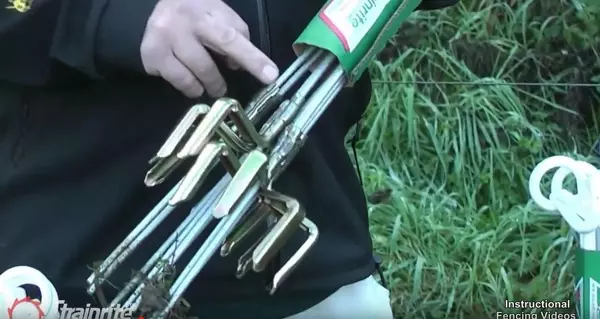 Stainrite Pigtail Posts are now available from Kwazar UK. These world renowned Pigtail Posts are extremely durable, and makes fencing far more efficient.
What makes the Stainrite Pigtail Posts so good?
With insulated pigtail handles these electrified posts can be moved easily without the risk of shock.
The Pigtail Posts have a galvanised spring steel shaft making them strong and durable in all weathers.
The garbed foot (shaped like a wedge) ensures that the posts are easy to put into the ground, sit firmly, and remain in place.
The Pigtail Post is insulated at the bottom with UV Resistant Polymer so the whole shaft is electric.
Ideal for cattle and dairy fences the Stainrite Pigtail posts will make fencing straight forward and speed up any fencing job. Sturdy, lightweight, and durable these posts come in bundles of 5.
What Stainrite Pigtail Posts do we offer?
We offer the complete range of Strainrite Pigtail Posts online. All Stainrite products are known for their robustness and enhanced features. The Strainrite Goldfoot is a world wide best seller because of its outstanding durability. The steel foot is well designed with a permanent crimp to the shaft ensuring that it stays in place, whilst being easy to erect and move. With its gold passivate coating this post has enhanced corrosion protection.
From different sizes to weights our range of Pigtail Posts will meet all your fencing needs. Please feel free to view our range of posts or contact us for trade prices.